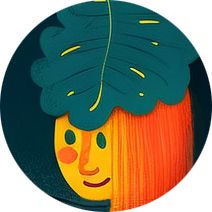 狂熱地用 AI 收割著人生所累積的一切,錘煉、抽紗、搓合、混紡、鉤織成華麗溫暖的百納被,然後睡在上面,試著做個好夢。 https://famishop.fami.life/id/drawerwalker
女孩與機器人 Girl and giant combat robot
邪惡機器人彷彿知道她設計的戰鬥機器人的所有弱點,她知道敵人一定就在自己身邊....
巨大戰鬥機器人機廠的維修工程師是我腦海中存放已久的主題,故事是主導國防機器人工程的天才少女工程師,有一天面臨嚴峻的考驗,她從未吃過敗仗的機器人,被某天突然出現的邪惡機器人打倒,國家陷入火海。
The maintenance engineer of a gigantic battle robot factory is a long-held theme in my mind. The story follows a brilliant young female engineer who leads the defense robot engineering team. One day, she faces a severe challenge when an evil robot suddenly appears and defeats her undefeated robots, plunging the nation into chaos.
邪惡機器人彷彿知道她設計的戰鬥機器人的所有弱點,她知道敵人一定就在自己身邊,歷經一番波折才知道一直曖昧中/全心輔佐自己的科學家(孱弱、行動不便、清秀、機敏的角色),就是真正的大反派...
The evil robot seems to know all the weaknesses of her designed combat robots, and she realizes that the enemy is likely right beside her. After experiencing some setbacks, she discovers that the scientist who has always been ambiguous and helping her (a frail, immobile, smart, and slender character) is actually the real villain...
拜託來個人幫我把這個故事成真吧!XD I hope someone can help me bring this story to life.
以下是圖片生成的一些重要關鍵字: Here are some important keywords for generating images. full body shot 全身鏡頭 beautiful female geek like engineer 女性工程怪才 fully equipped 全副裝備 focus on working 專注工作 (AI 生成擺pose花瓶照的傾向還是很強烈) giant robot maintenance facility 巨大機器人維修廠 surrounded by parts of giant battle robot 周圍擺滿戰鬥機器人零件 intricate detail 複雜的細節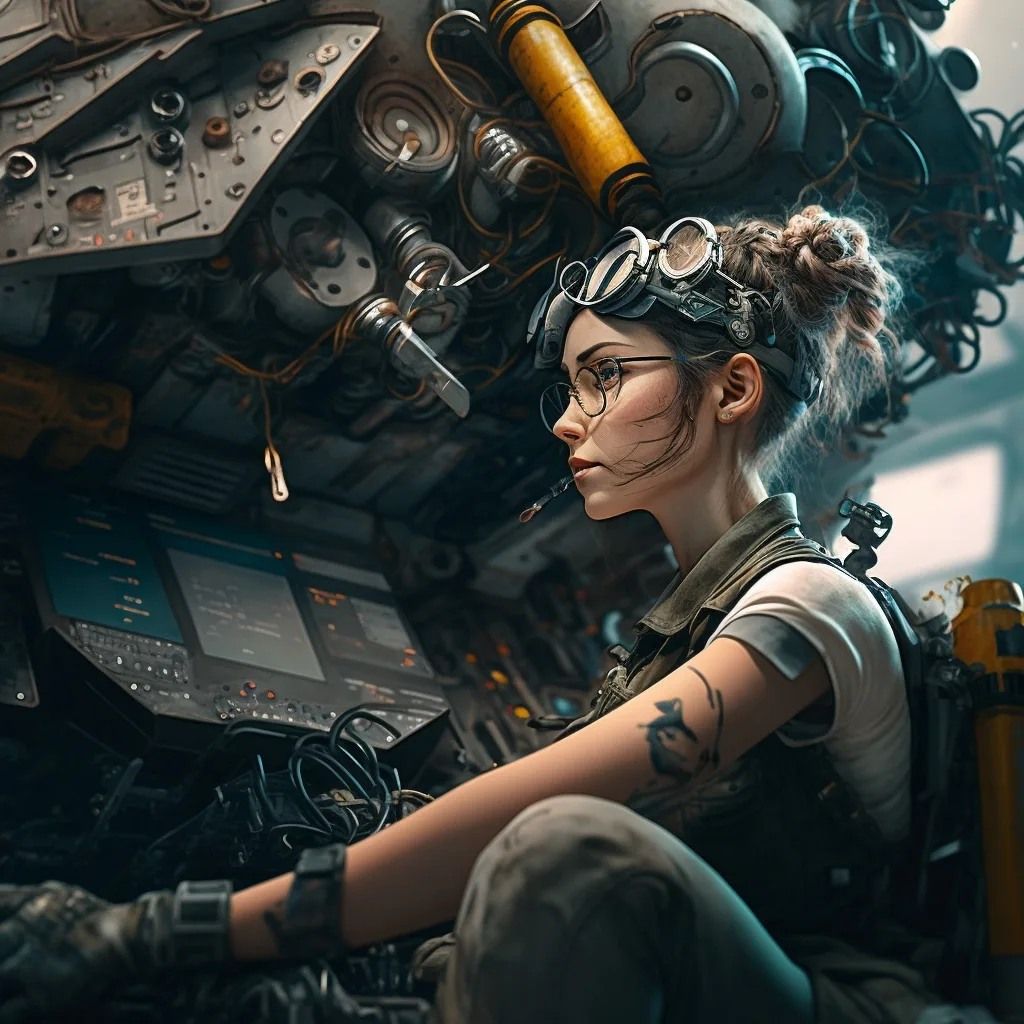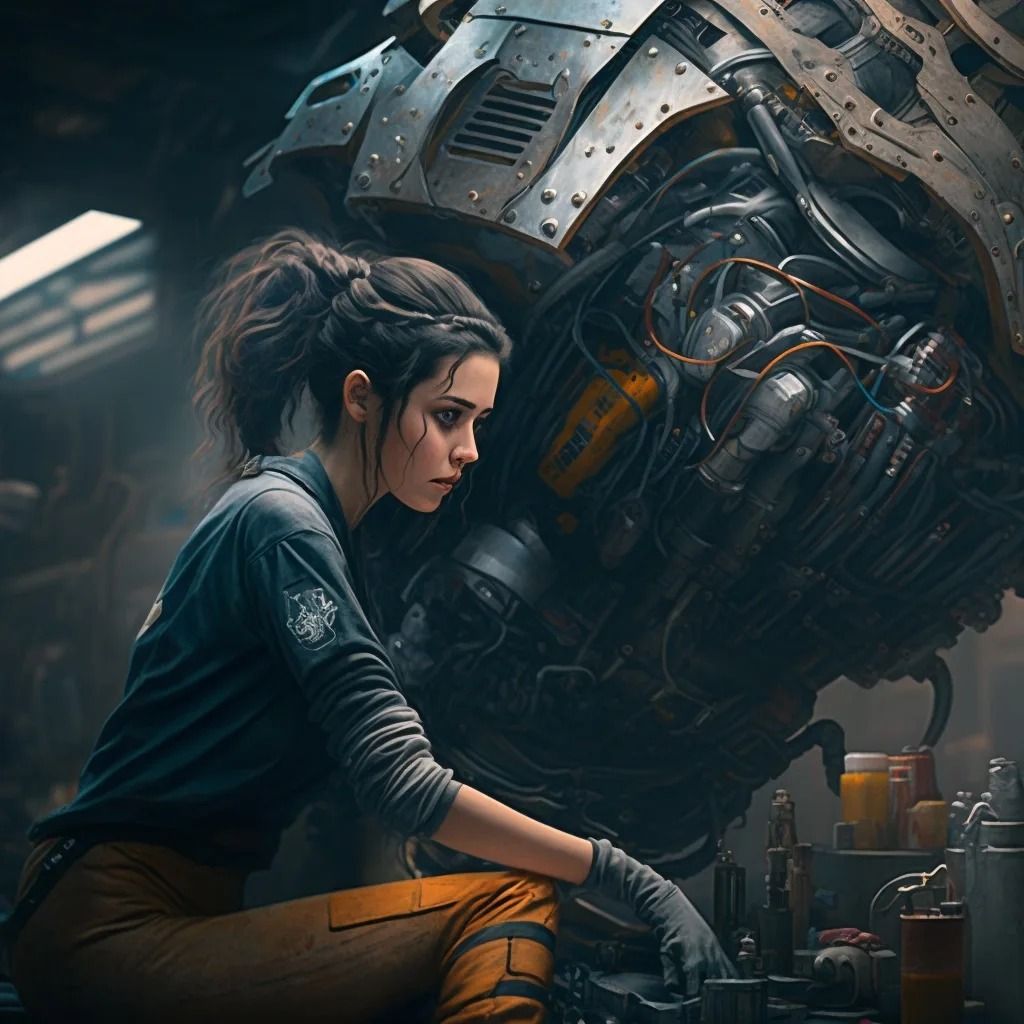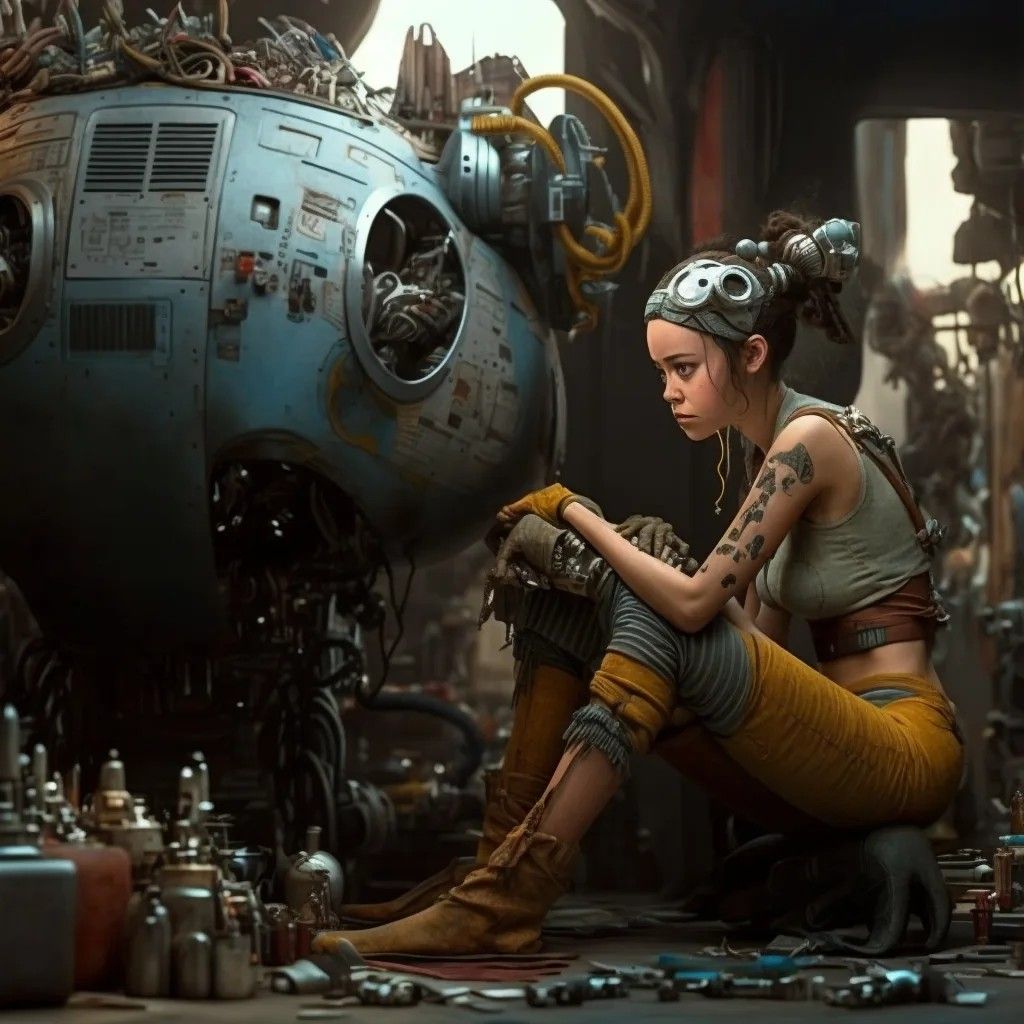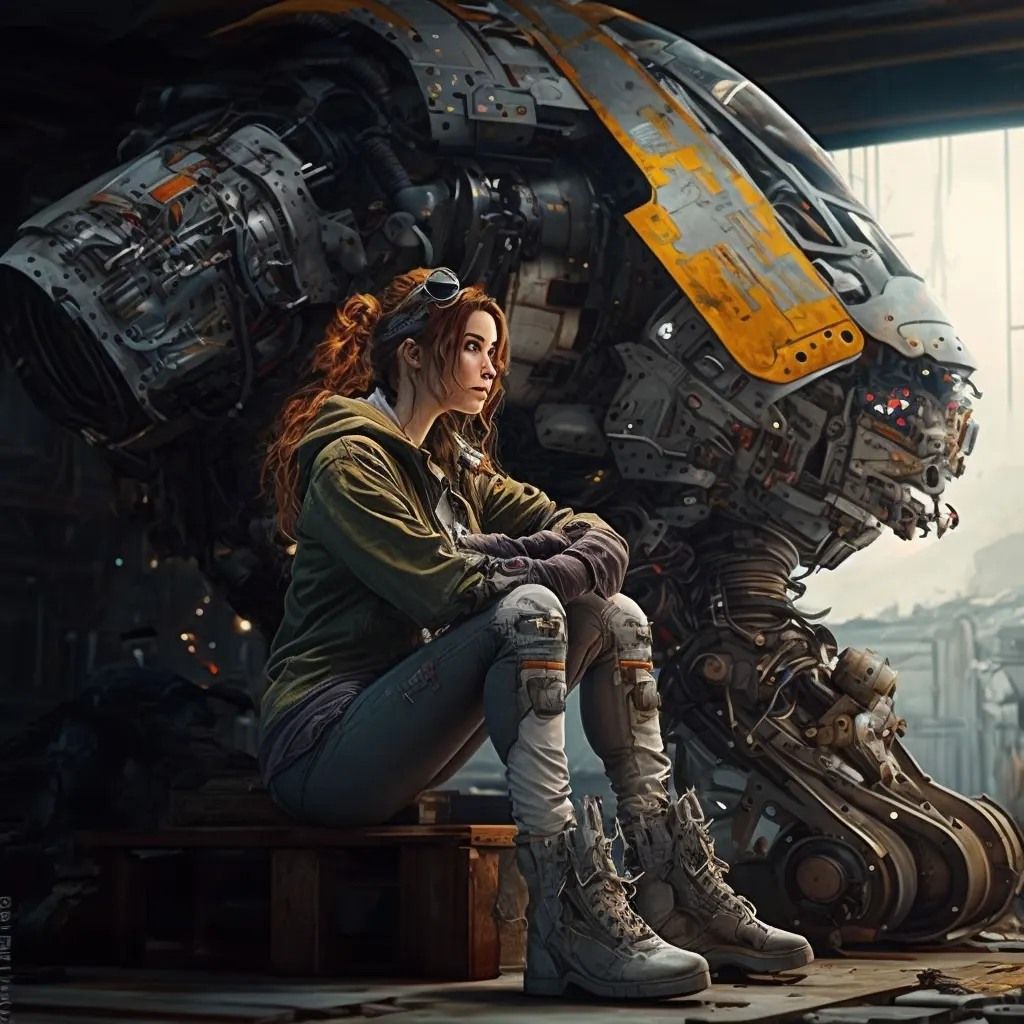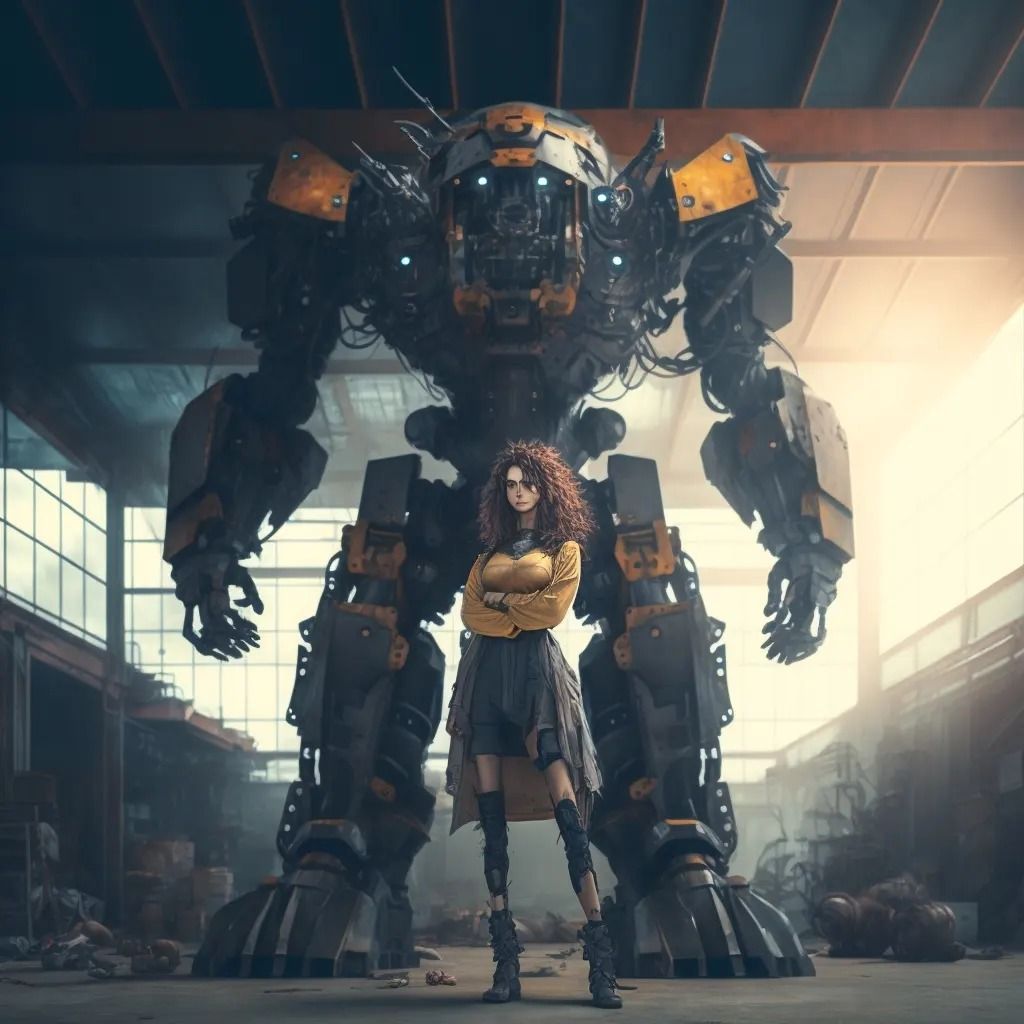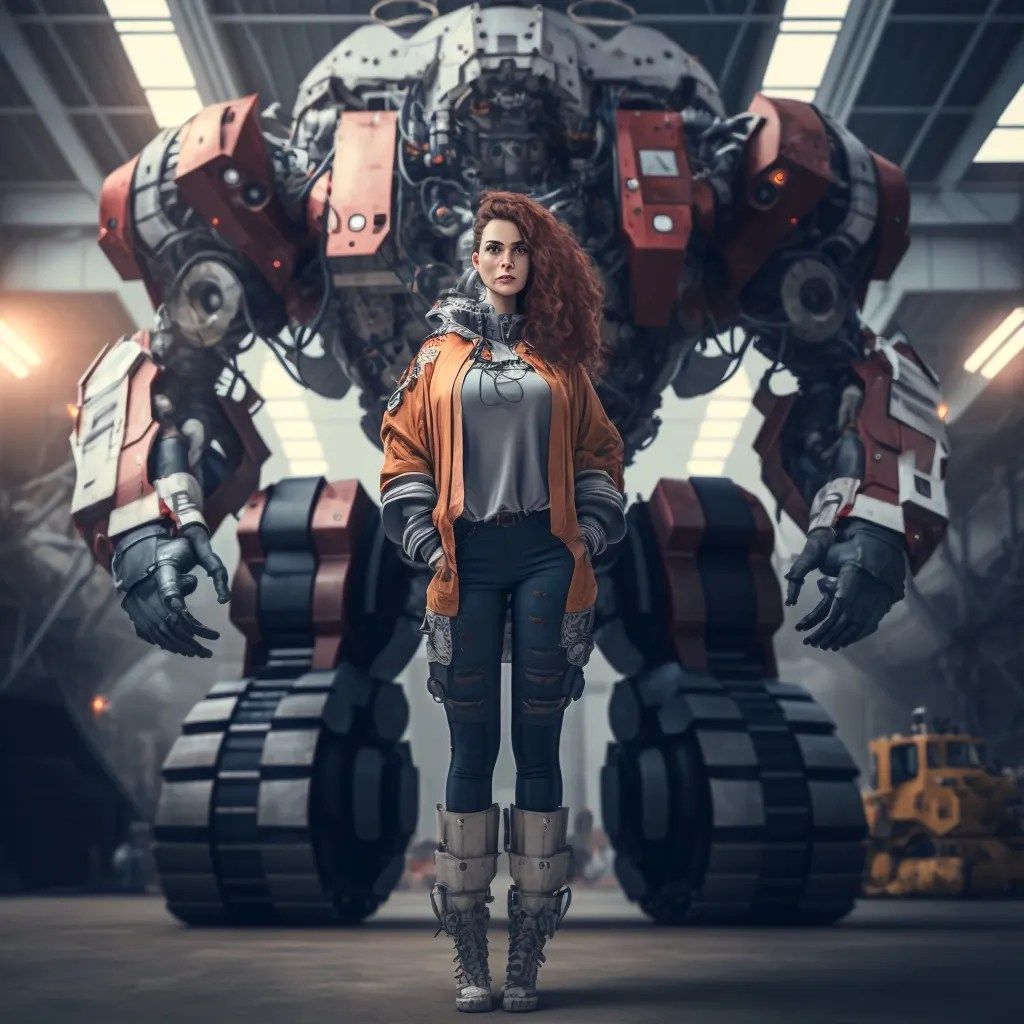 Like my work?
Don't forget to support or like, so I know you are with me..