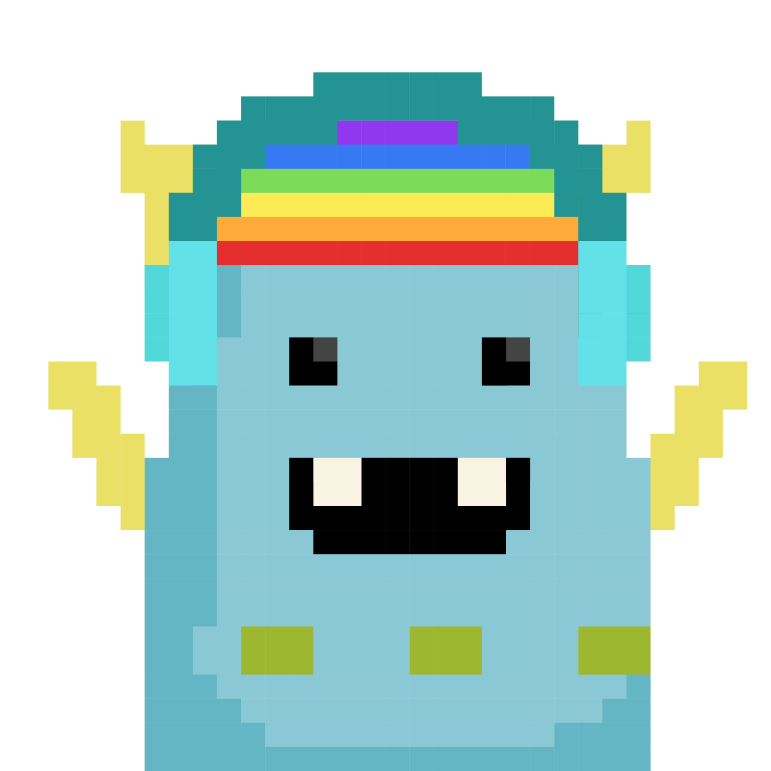 Matters 社區官方帳號 Official account of Matters Community For English community: @Matterslab Everything related to Web3
Matters Crypto Wallet Guide (Updated 2023.04)
Matters supports registration, login and binding of encrypted wallets.
If you are already a Matters user, you can choose to still use your email address and password to log in, and at the same time bind your account with your encrypted wallet, so that you can participate in Matters' Web3 experiment more easily in the future.
If you haven't registered Matters yet, you can choose to register with wallet or email. Wallet registration currently supports two methods, MetaMask and WalletConnect.
**Before operation, please pay attention to the following points**
1. In order to maintain your account security, the encrypted wallet cannot be reset after being connected. If you have several wallet addresses, please confirm whether the addresses are correct before binding. (If the wallet is stolen or cannot be used for other reasons, please write to [email protected])
2. If you have previously participated in the Traveloggers airdrop and bound your wallet at that time, you also need to go through the login and binding process according to the following instructions to enable the wallet login and cryptocurrency payment functions.
3. If you are a Traveloggers holder and want to display your Little Orange Book and related badges on your Matters account, please use the wallet that holds Traveloggers to bind, or transfer Traveloggers to the bound wallet address.
How to register with wallet
Friends who have not yet registered for Matters can now register through an encrypted wallet, and will no longer need to enter their email address and password when entering Matters in the future. The mailbox is only used as a contact method, not for login purposes. Users who register with wallets can only log in with wallets.
Enter from the pop-up window in the upper corner of the homepage and select "Connect Encrypted Wallet":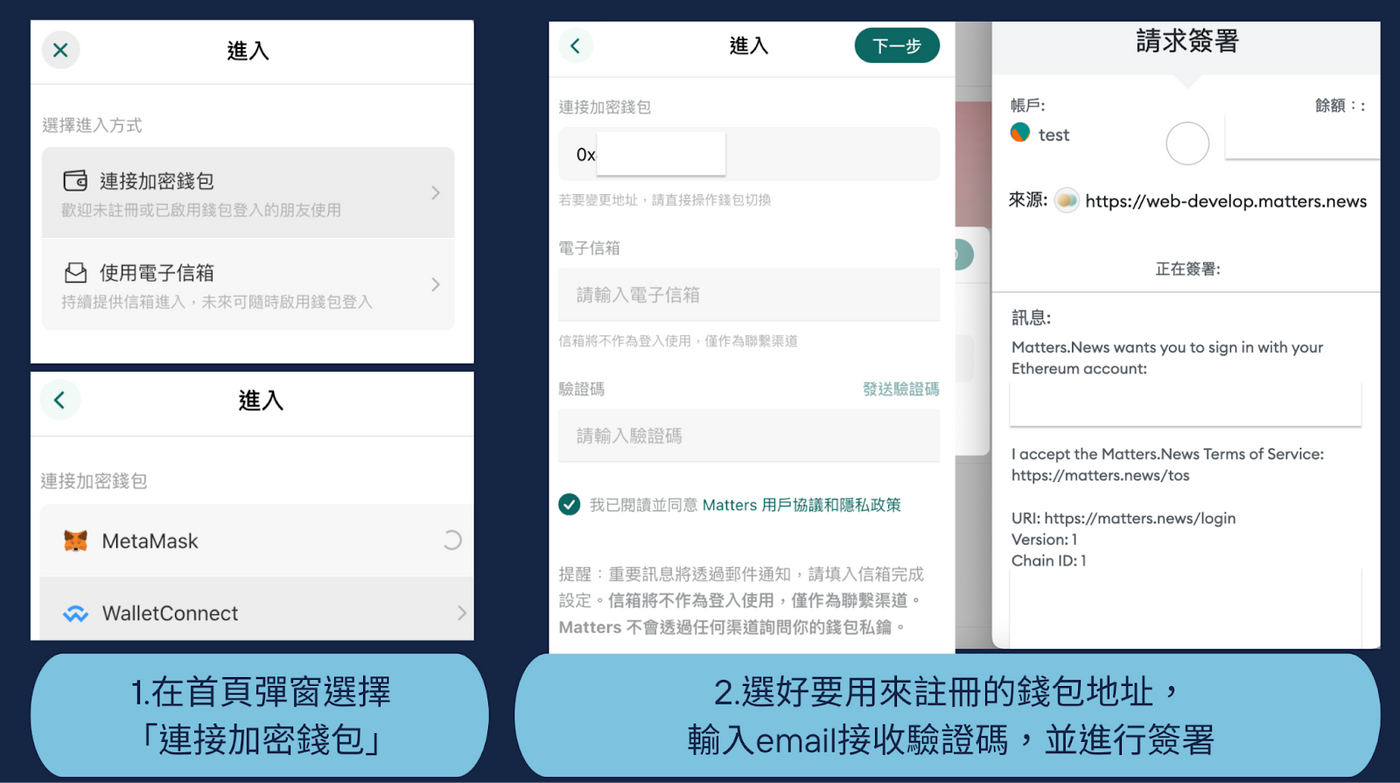 After the wallet is signed, the registration is successful!
**Please note: At this time, the encrypted wallet is the only way to verify your identity on the Matters site. Please protect your wallet private key properly, and Matters will not ask you for your private key through any contact information. **
How to bind wallet
Registered users, please use your email address to log in to Matters first, and then you have two entrances to activate the wallet, which are the homepage of the website orthe page where you choose to connect to the wallet from "Settings". Please confirm the wallet address and connection status you want to use, and press "Connect":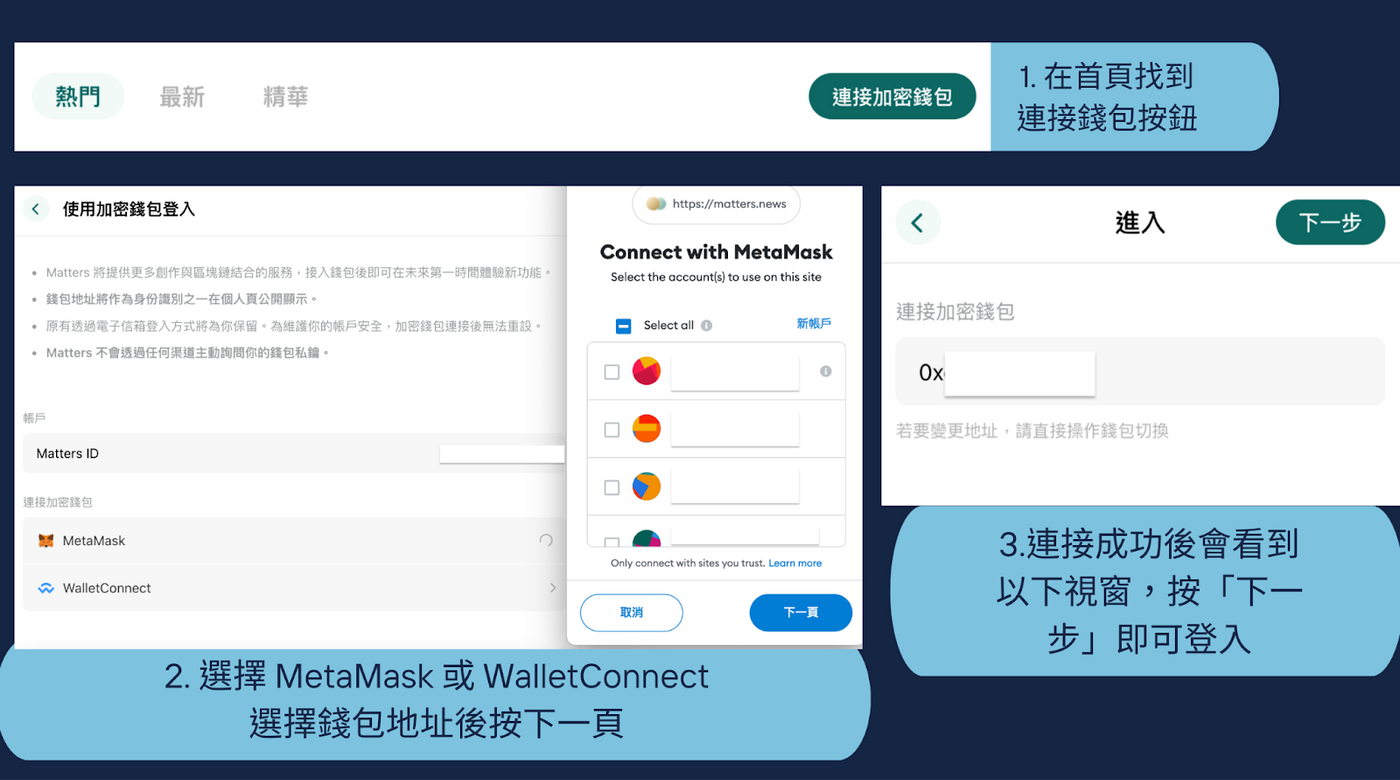 After completion, if the wallet address has Traveloggers, the personal page and avatar will display the relevant badges and decorations. Please properly protect your account password and wallet private key, Matters will not ask you for your password and private key through any contact information.
After you connect your Matters account with your wallet, you can still use your original email to log in.
How to log in with wallet
Follow the steps below to log in: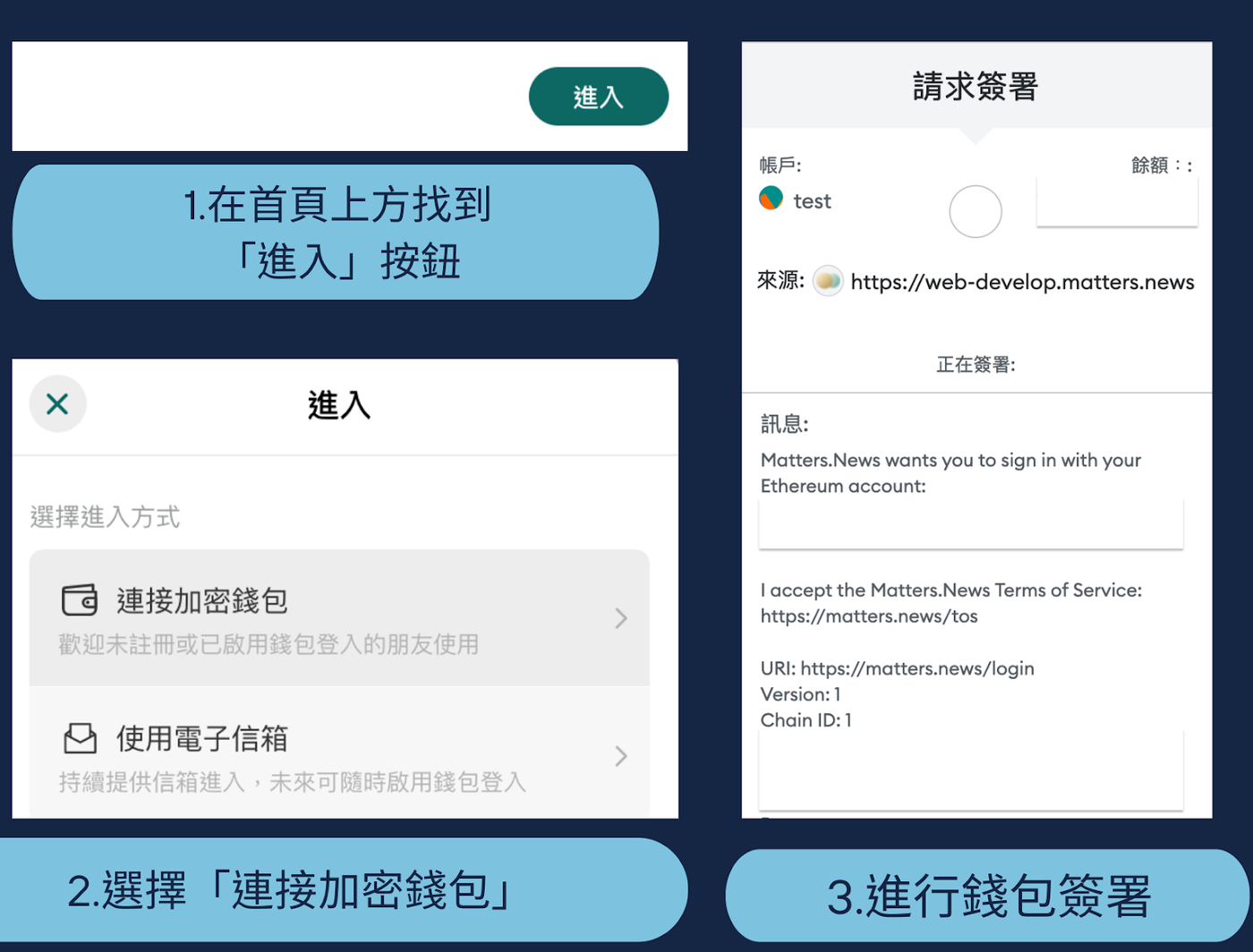 If you have any questions about usage, please write to [email protected] or join Matters Discord https://discord.gg/matterslab to interact with us
Like my work?
Don't forget to support or like, so I know you are with me..