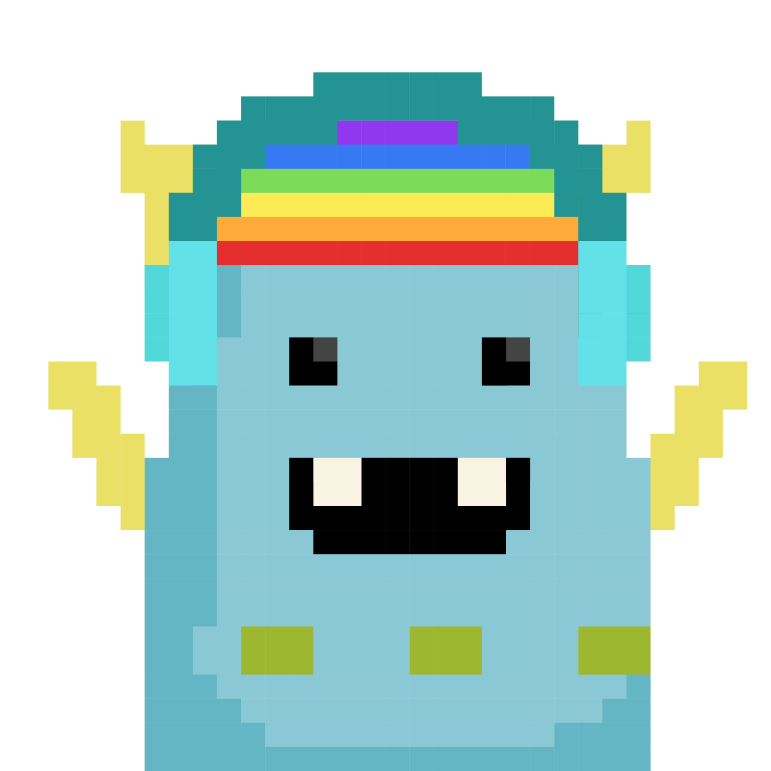 Matters 社區官方帳號 Official account of Matters Community For English community: @Matterslab Everything related to Web3
2月28日推特Space:Gamefi next step and how "mass adoption"?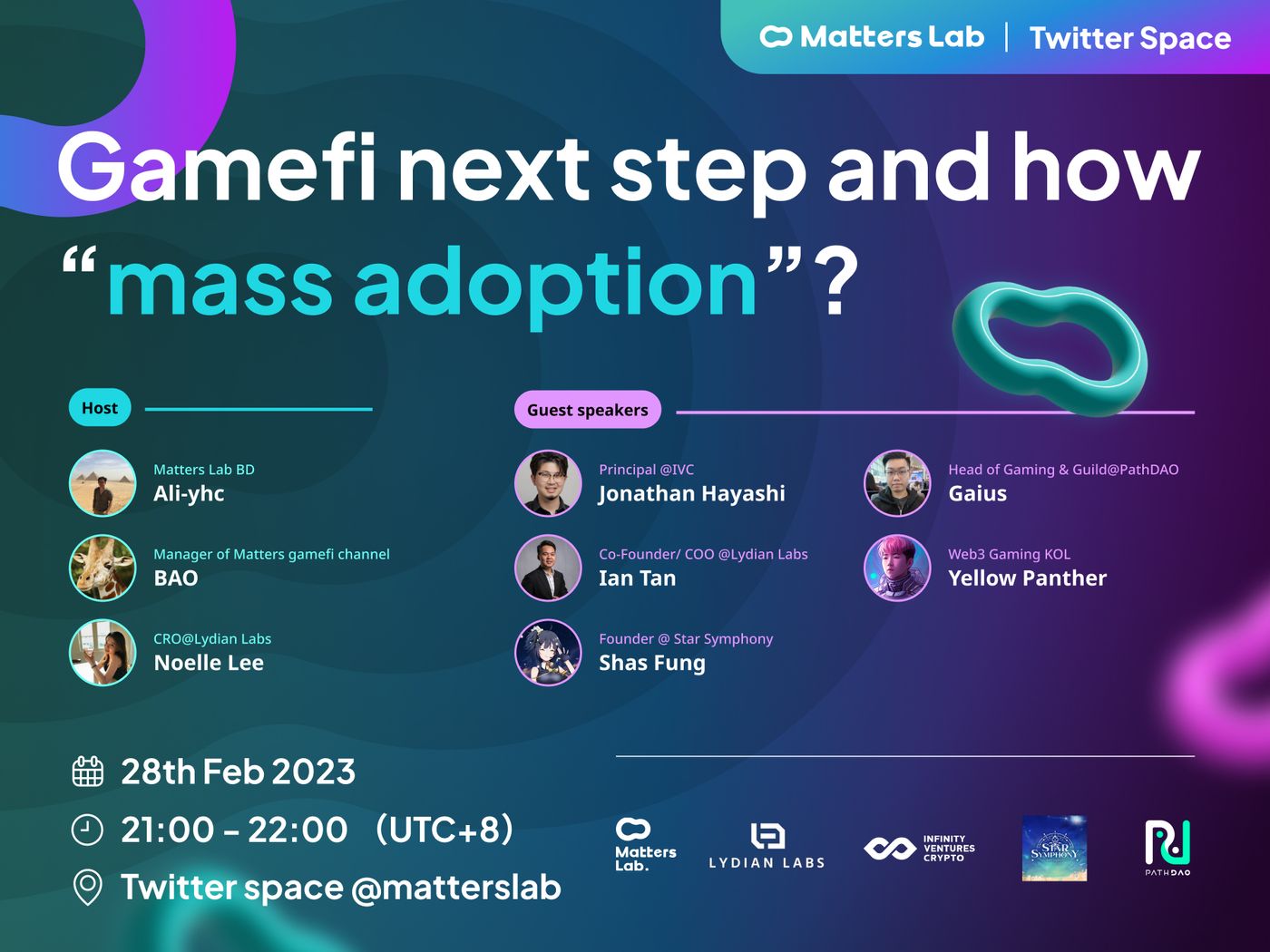 日期:2月28日(周二)
時間:2100 - 2200 (東八區)
地點:Twitter space @matterslab
---
在過去兩年,最成功的幾次出圈來自於 gamefi ,但也隨著幣價退出人們視野。但這個領域持續被寄與厚望,資金也持續投入。Gamefi 是否能與傳統遊戲競爭,還是將走自己的路徑,是否提升遊戲體驗就是未來?還是應該專注經濟模型即可?Matters Lan 與 Lydian Labs 合作,邀請產業意見領袖來與我們分享看法。(活動語言:英文)

主持
Ali-yhc (Matters Lab BD)
BAO(Manager of Matters gamefi channel)
Noelle Lee(CRO @Lydian Labs)
來賓
Jonathan Hayashi - Principal IVC
Ian Tan- Co-Founder/ COO @Lydian Labs
Shas Fung- Founder @ Star Symphony
Gaius- Head of Gaming & Guild@PathDAO
Yellow Panther- Web3 Gaming KOL
Like my work?
Don't forget to support or like, so I know you are with me..