喜用文字表達,卻疏懶提筆 百足多爪,無一鋒利 人生種種弔詭,卻是世道常態 唯以基督信仰觀世,活出在地若天之道
Validating for narrowing digital divide --- Chihuahua Validator SF RES Land introduction.
TL;DR SF RES Land use 80% of commissions to support charities that really enable grassroots growth, especially those that narrow the digital divide.
How SF RES Land spend the commissions:
1. Withdraw commission on the first day of the month and calculate how much 80% of the commission is in HUAHUA. At the same time, record the value of HUAHUA when I withdraw the commission. Then donate the same amount of value (or hkd500, whichever is bigger) of HKD (or local currency of the organization) by the 7th of the month.
2. The charity name will be announced on the 1st day of the previous month to make sure the delegator can choose to redelegate to other validators if they do not agree with the charity that is being selected for donation.
This goes into effect immediately, today. Frist withdrawal of commission will be on 1st of Feb and the first donation will go to Manna Ministry (IG@ministry.manna) by 7th of Feb. The Ministry has served the grassroots family of Hong Kong for a long time. They are not asking for return before starting to serve and help.
Reasons behind:
My validating node has been online for several days. Validators at the end of the active list have been playing musical chairs, dropping in and out. The same thing happened to me. My node went inactive for a day. I could not withdraw additional coins to Osmosis to buy more HUAHUA as Crypto.com had a problem. This delay gave me a chance to pause and to reevaluate what I'm doing.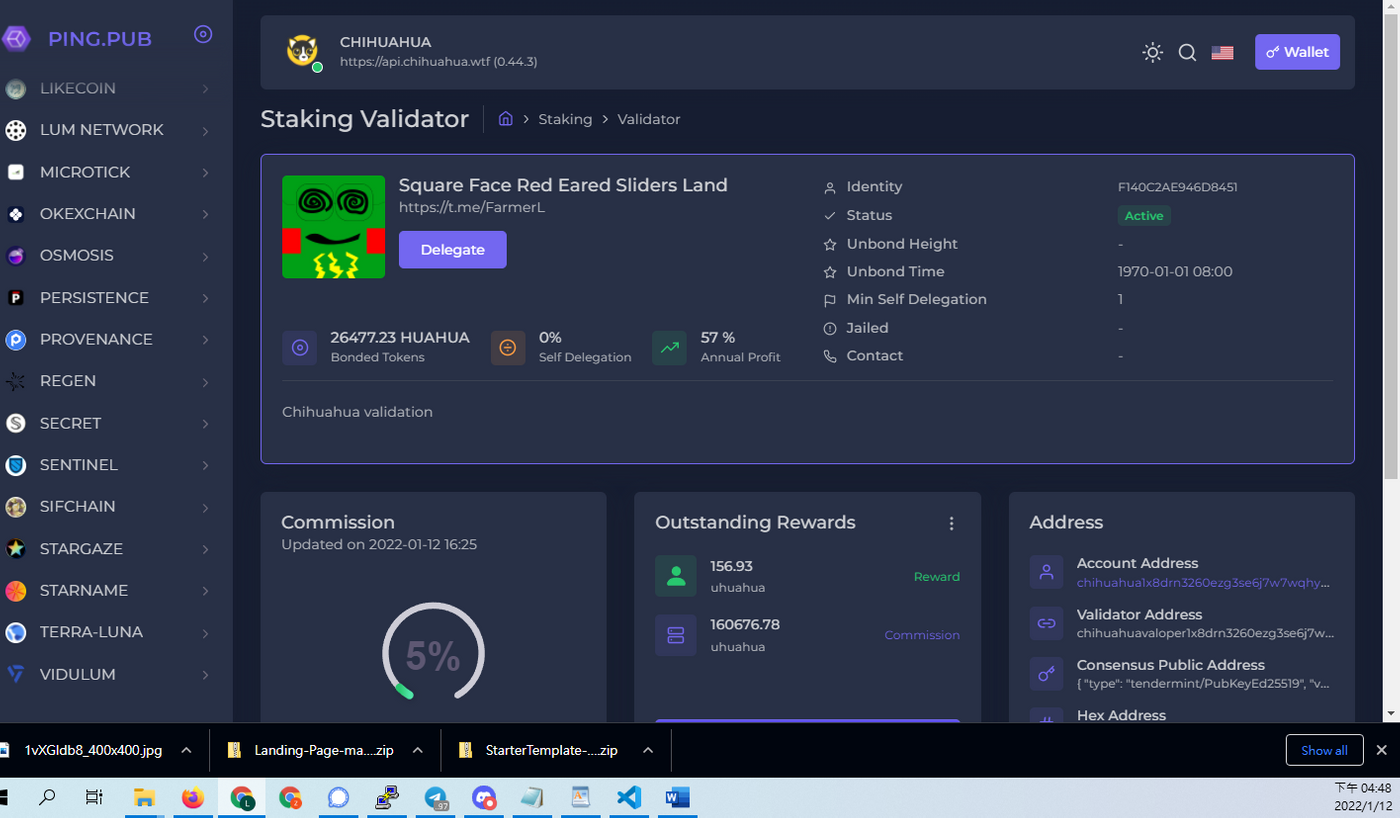 I began validating HUAHUA because I thought a meme coin was a good fit for my purposeless validating. It seems that Chihuahua is going to the moon, and lots of companies, including established validators, just drop in and become active. In these conditions it is tough for a small validators like to survive and stay in the active list. While I do not agree with adding to the number of active validators at the moment, I do feel the need to decide on whether I should invest more to maintain my validator status.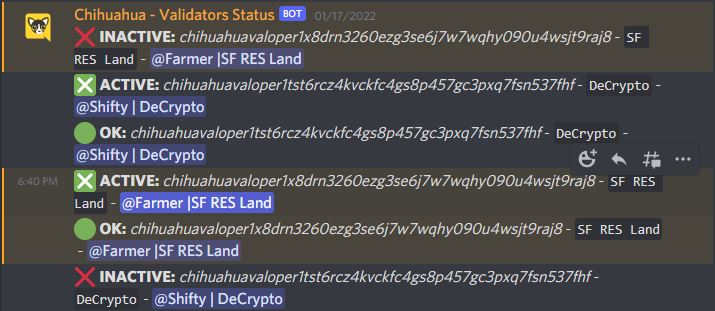 I took some time away from the screen and went off line. This gave me a chance to reflect on the situation, and two thoughts popped into my mind:
1. I could just take with other nodes and enjoy the extremely high APR and APY. Small validators actually don't make as much, and getting the commission on my own stake won't be that high, combined with the downside of a 28 days of unstaking period.
2. On the other hand I saw how people that are immersed and plugged into the world of blockchain can enjoy great returns, with ease. And others, like these students, are struggling for a stable and reliable WiFi to attend a lesson. Is there anything I can do to narrow the digital divide and help?
This gave me a new perspective on what I can do with my validating node. Could this useless meme coin do some good and something useful? For sure! I decided to use 80% of my commissions to support charities that really enable grassroots growth, especially those that narrow the digital divide.


Conclusion
Together, let's work together to spread the value of HUA and to help those that are in need.
Notes: if my node cannot stay active, I will still donate at least hkd500 next month. I will keep the node online for another month and if there is not enough interest or if I cannot keep it in the active set I will then leave the project.
(This is the revised version of How to use the useless meme coin in a useful way. Thanks for the person, who wants to stay anonymous, that helped a lot)
(This is the simplified version of the Chinese version. If you can read Chinese, please read the Chinese version.)
====================================================
How to delegate to SF RES Land
1) https://chihuahua.omniflix.co/ -->Delegate,-->SF RES Land
2) use Cosmostation app --> Delegate --> SF RES Land
3) https://ping.pub/chihuahua/staking/chihuahuavaloper1x8drn3260ezg3se6j7w7wqhy090u4wsjt9raj8
Welcome to use the useless meme coin with me in a meaningful way!
Like my work?
Don't forget to support or like, so I know you are with me..