Eyewriter Brings Grassroots Tech to Urban Streets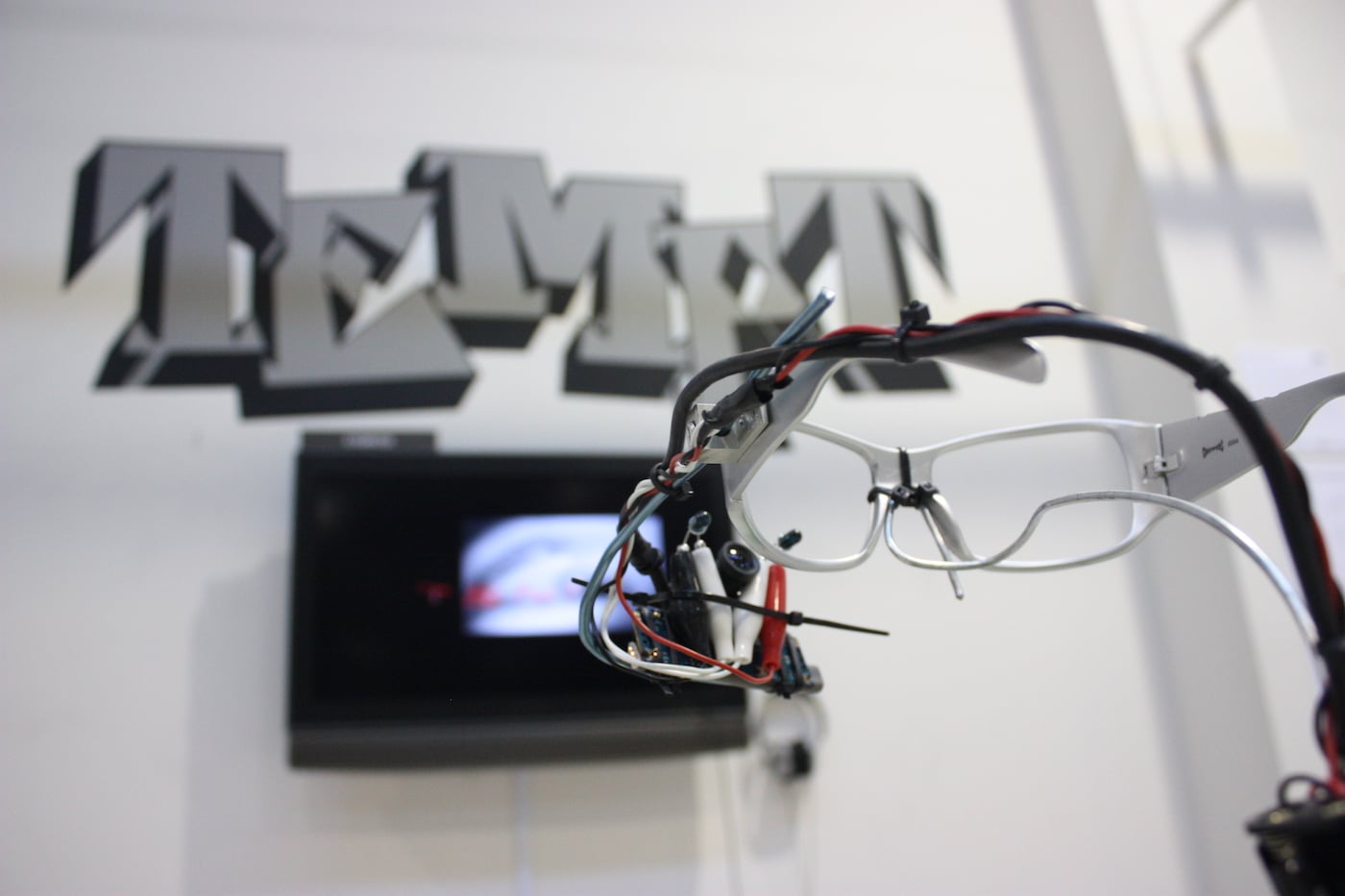 What happens when an artist looses their hands? A new tool from a unique creative team at Eyewriter.org allows disabled artists to literally express their eye for design.
When LA graffiti artist Tempt One was diagnosed with the degenerative disease ALS, it seemed that hope was lost. The once-prolific artist became completely paralyzed, with his only connection to the outside world the eye-tracking computer systems available to the profoundly paralyzed.
But the story doesn't end there. By partnering with a collection of arts and technology organizations including OpenFrameworks, FAT Lab, and the Graffiti Research Lab, Tempt One has grasped onto eye-tracking technology as a life raft and begun the development of a new medium: an open source, widely available eye-tracking system to allow paralyzed artists to share their visions with the world.
"Art is a tool of empowerment and social change, and I consider myself blessed to be able to create and use my work to promote health reform, bring awareness about ALS and help others."
—Tempt One
For a pop culture whose only exposure to the idea of eye-tracking technology being through the slow-moving, painstaking voice of the famous physicist Stephen Hawking, the real-time graffiti stylings of Tempt One are disorienting to watch — in real time, we see the strokes and flourishes of a lifelong graffiti artist playing out on the surface of the artist's eye, reduced to a single red line.
While the art produced by Tempt One shows incredible promise for the open-source devices, the physical machines merit a second glance in and of themselves. Raw wires interconnect with modified shutter shades; bundled google lenses perch like natural growths on designer sunglasses.
For artists like Tempt One, these Blade Runner-esque devices don't just represent an inspiring experiment — they are the brush that connects an artist to the world.
— Words by VAGA editors. Images courtesy of the Eyewriter.org 
Like my work?
Don't forget to support or like, so I know you are with me..