新一代web3平台debox. 在wormhole3上进行策展分享.
提供了30USDT的分享奖励.
虫洞3可以让你快速增长粉丝.提高项目热度.
个人吸粉,项目曝光利器
[email protected]
@sunnyshib @xiaoming_aellly
https://t.co/dJFKG0hrQZ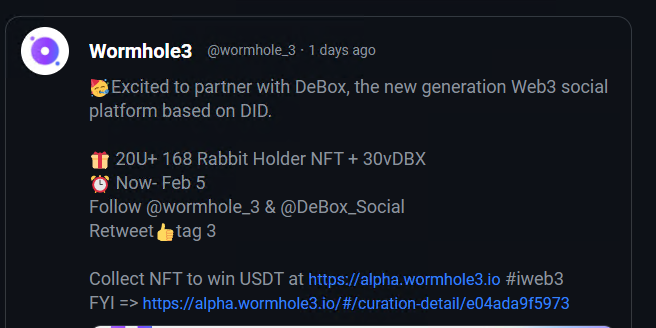 Quote tweet info below:
Original tweet link: https://twitter.com/wormhole_3/status/1620965671101431808
Author: @wormhole_3(1550046181283483648)
Tweet at: 2023-02-02T02:01:46.000Z
🥳Excited to partner with DeBox, the new generation Web3 social platform based on DID.
🎁 20U+ 168 Rabbit Holder NFT + 30vDBX
⏰ Now- Feb 5
Follow @wormhole_3 & @DeBox_Social
Retweet👍tag 3
Collect NFT to win USDT at https://alpha.wormhole3.io
FYI => https://alpha.wormhole3.io/#/curation-detail/e04ada9f5973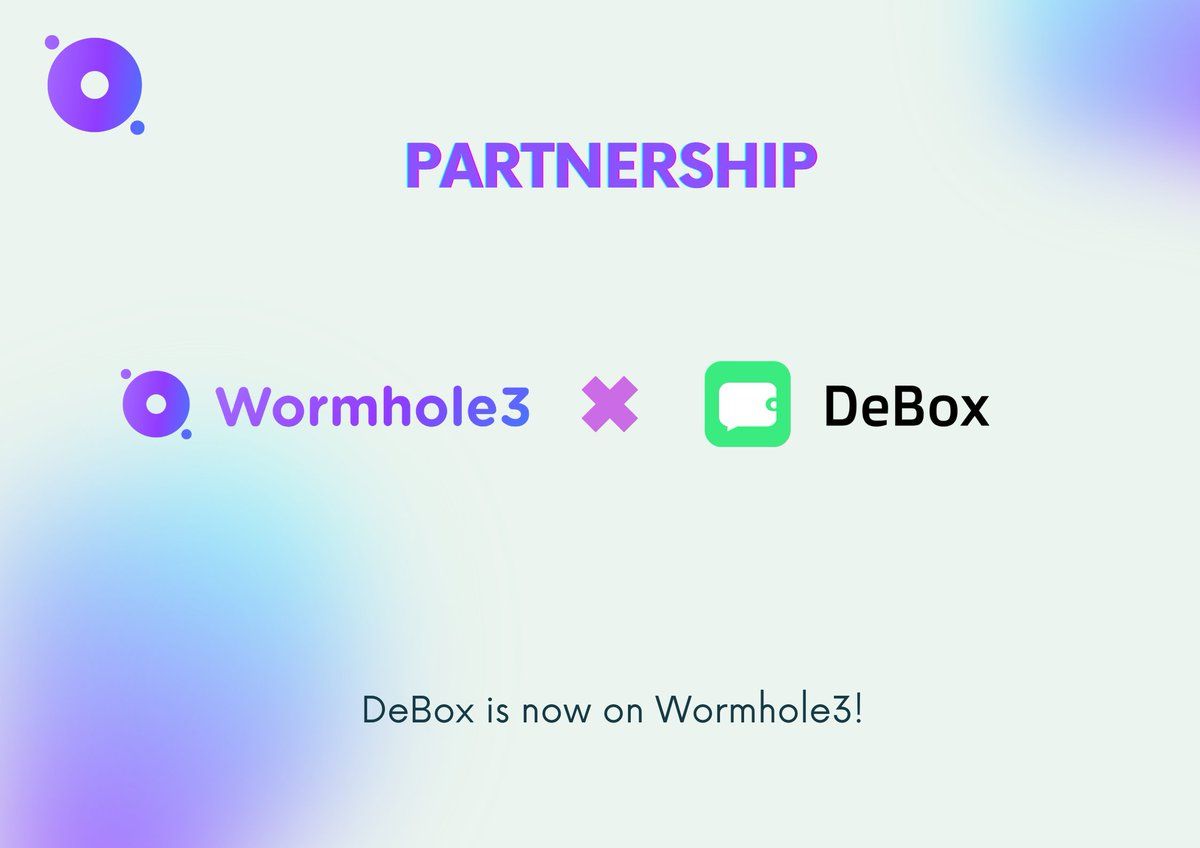 Like my work?
Don't forget to support or like, so I know you are with me..